The
Boston
Baking
Family
Meet the team that works hard to
make all your baking dreams possible.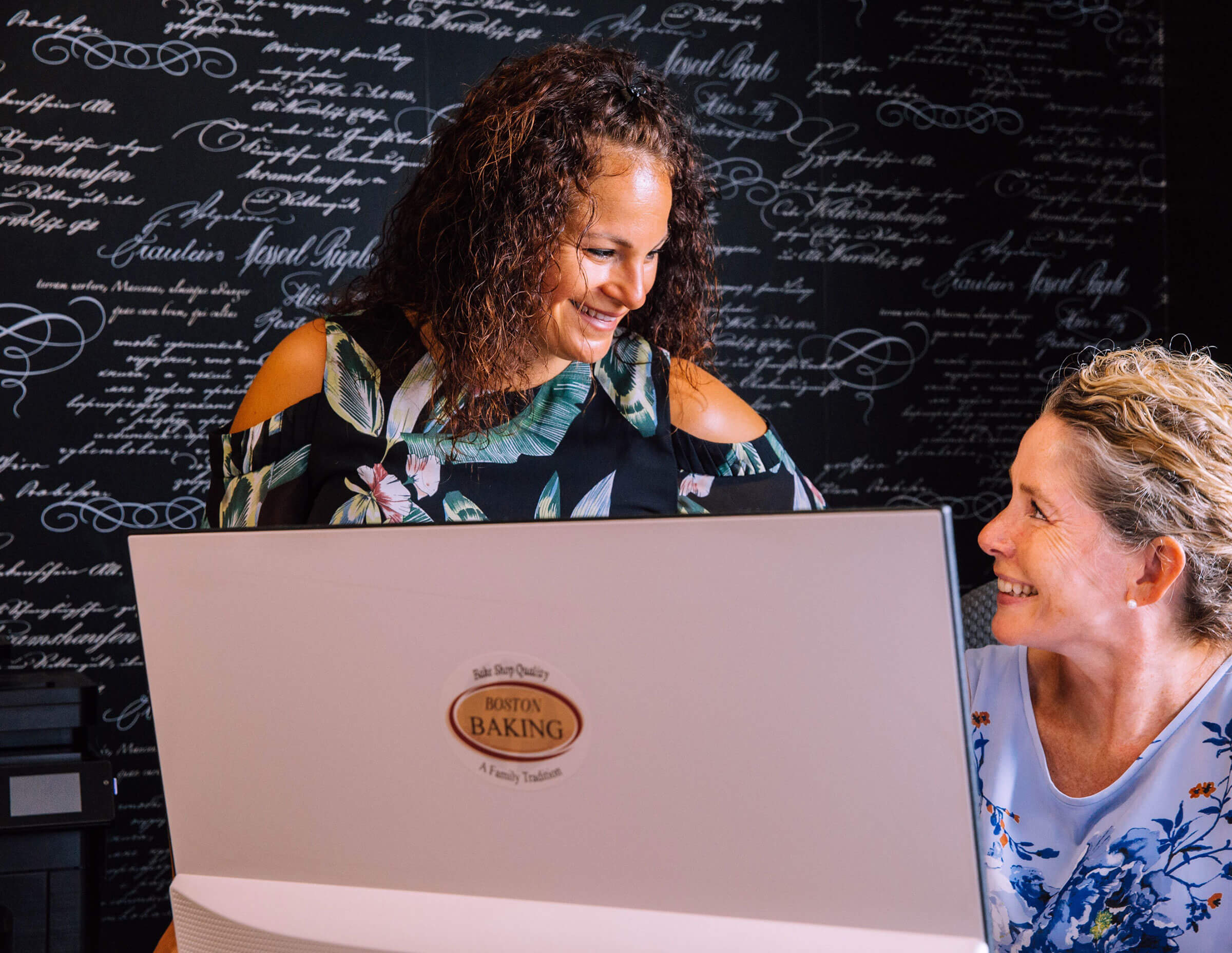 Leadership Team
Julee Robey-Boschetto
Owner & President
When she isn't developing budgets for all our dough (pun intended!), you can catch Julee hanging out with her 4-legged child, Cecil, or attending a Pilates class.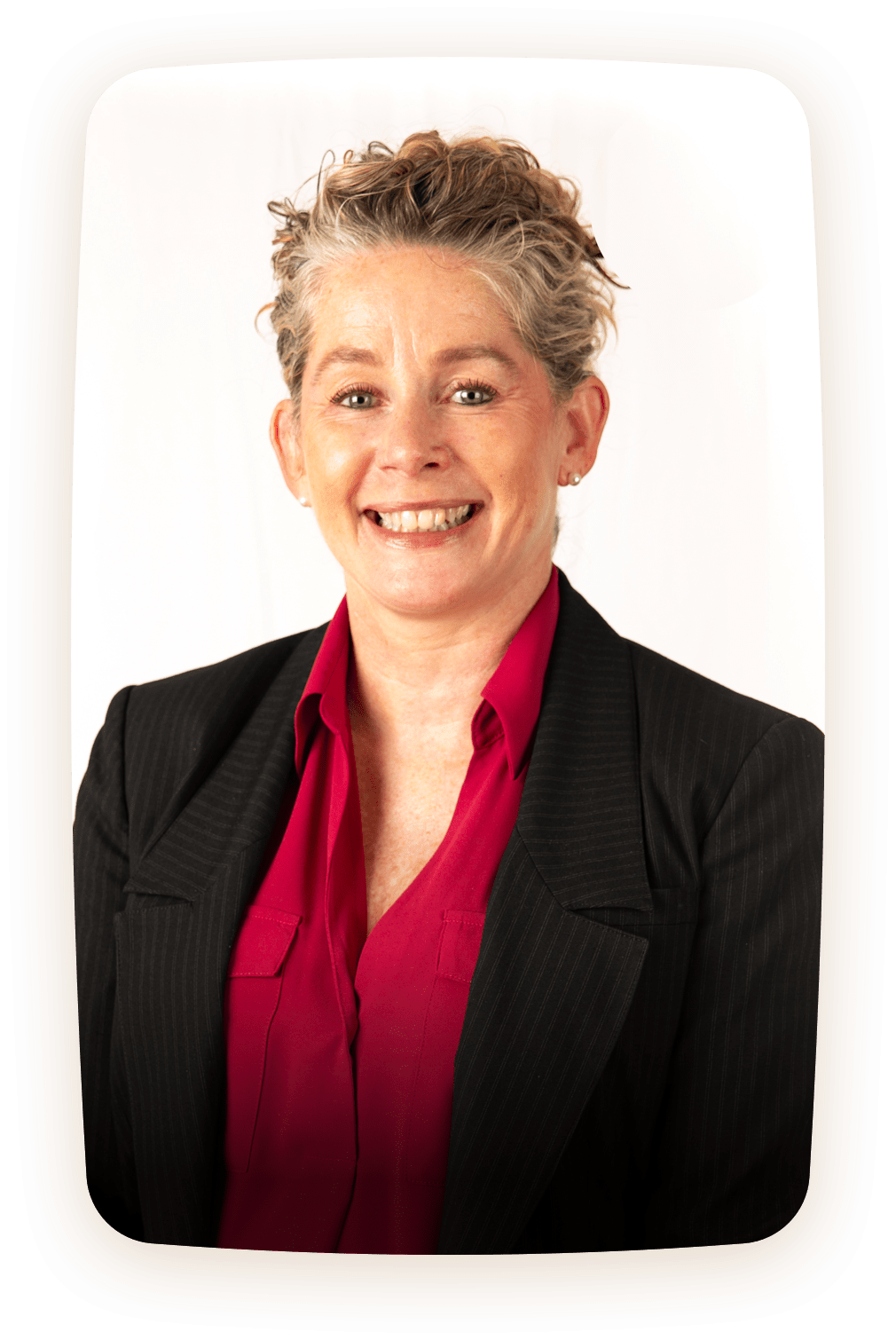 Kristen Boschetto
Owner & VP of Sales
Also known as "Boss", Kristen grew up in her father's business and is now the connoisseur of the food and beverage industry. When she isn't obsessing over the food industry, Kristen enjoys spending time with her family and young daughter.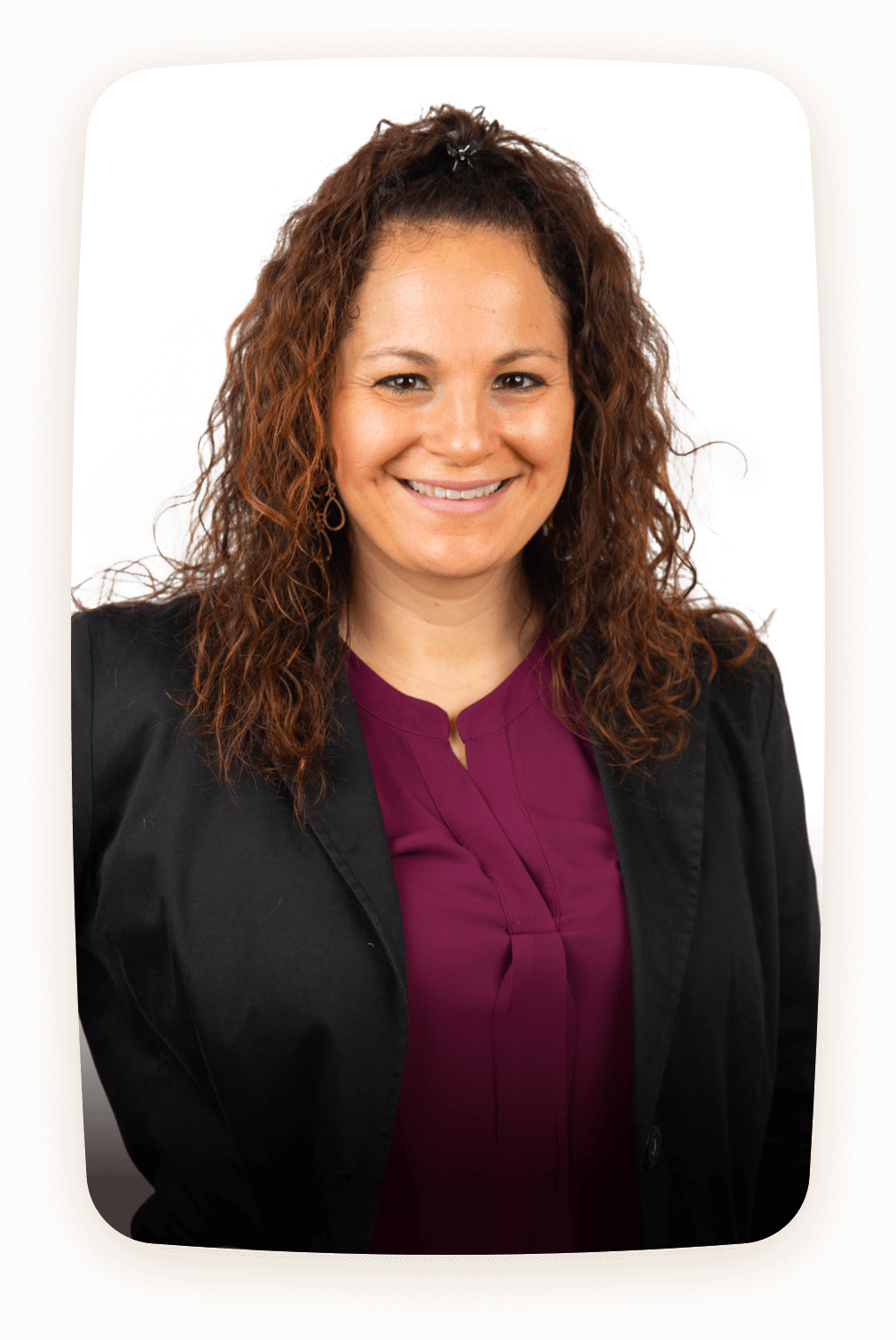 Robert J. Boschetto
Director of Operations
He is a 3rd generation baker who, in keeping with the family tradition, opened his first retail bakery 41 years ago. His strategic approach and passion for helping people have set the framework for the company's culture and overall success.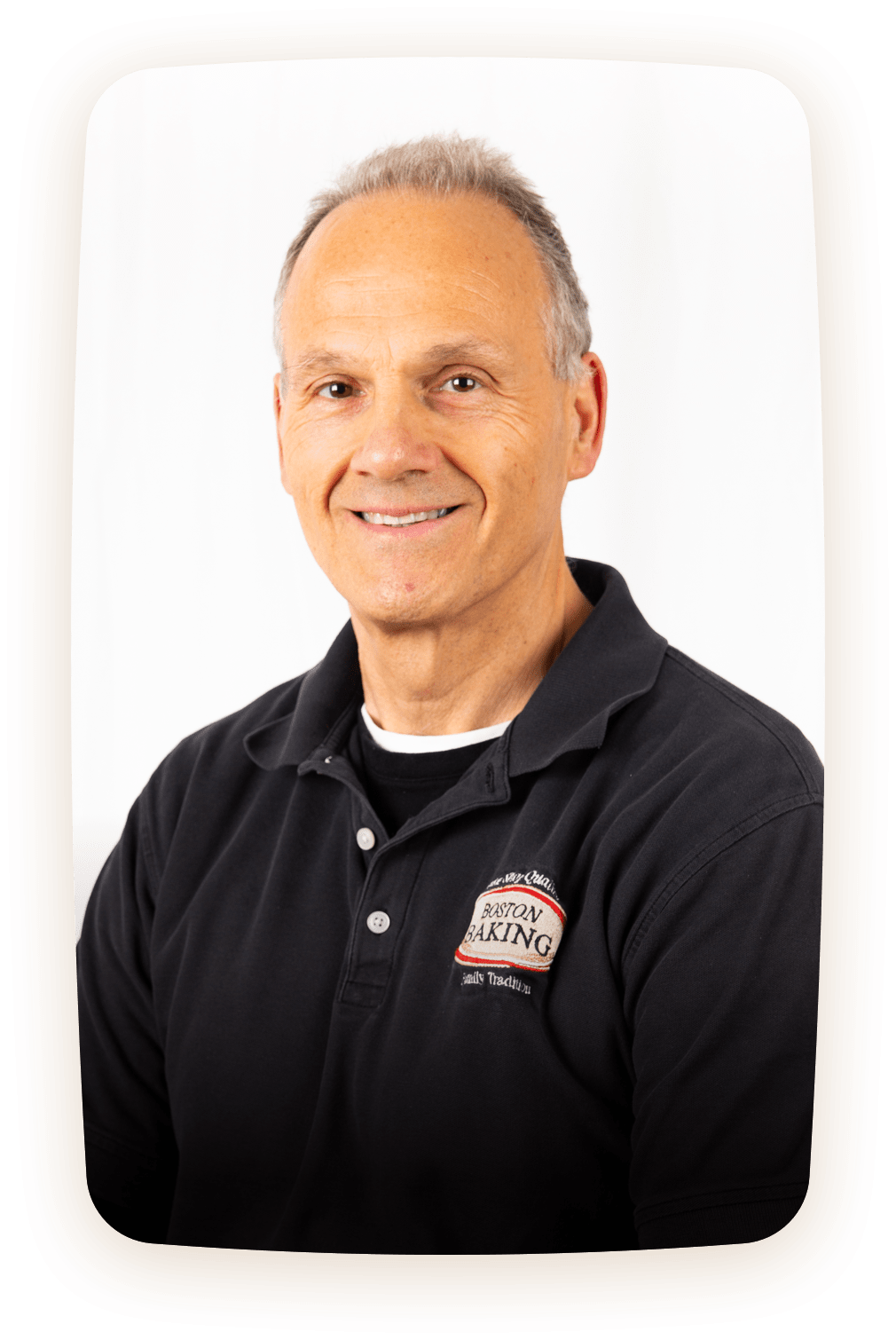 Carla De Pina
Production Manager
Carla has grown and developed at Boston Baking and is now the go-to person for all things operations related. When she is not in the facility making sure everything is running efficiently, Carla enjoys her time with her two sons.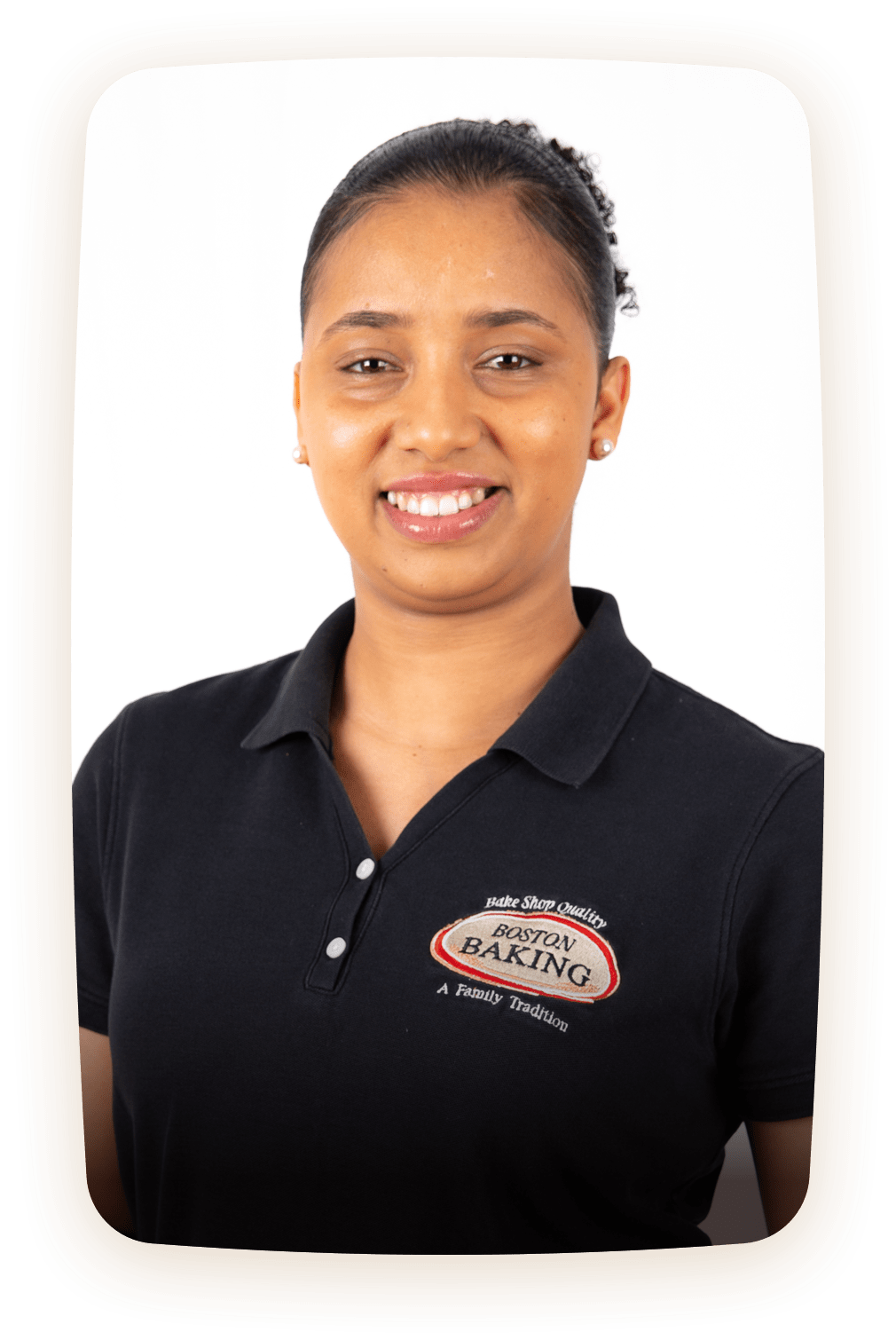 Dean Paul
Quality & Food Safety
Dean's experience in quality & food safety has been instrumental in helping Boston Baking, Inc. become SQF certified. His calm approach is always appreciated whenever a difficult decision is needed.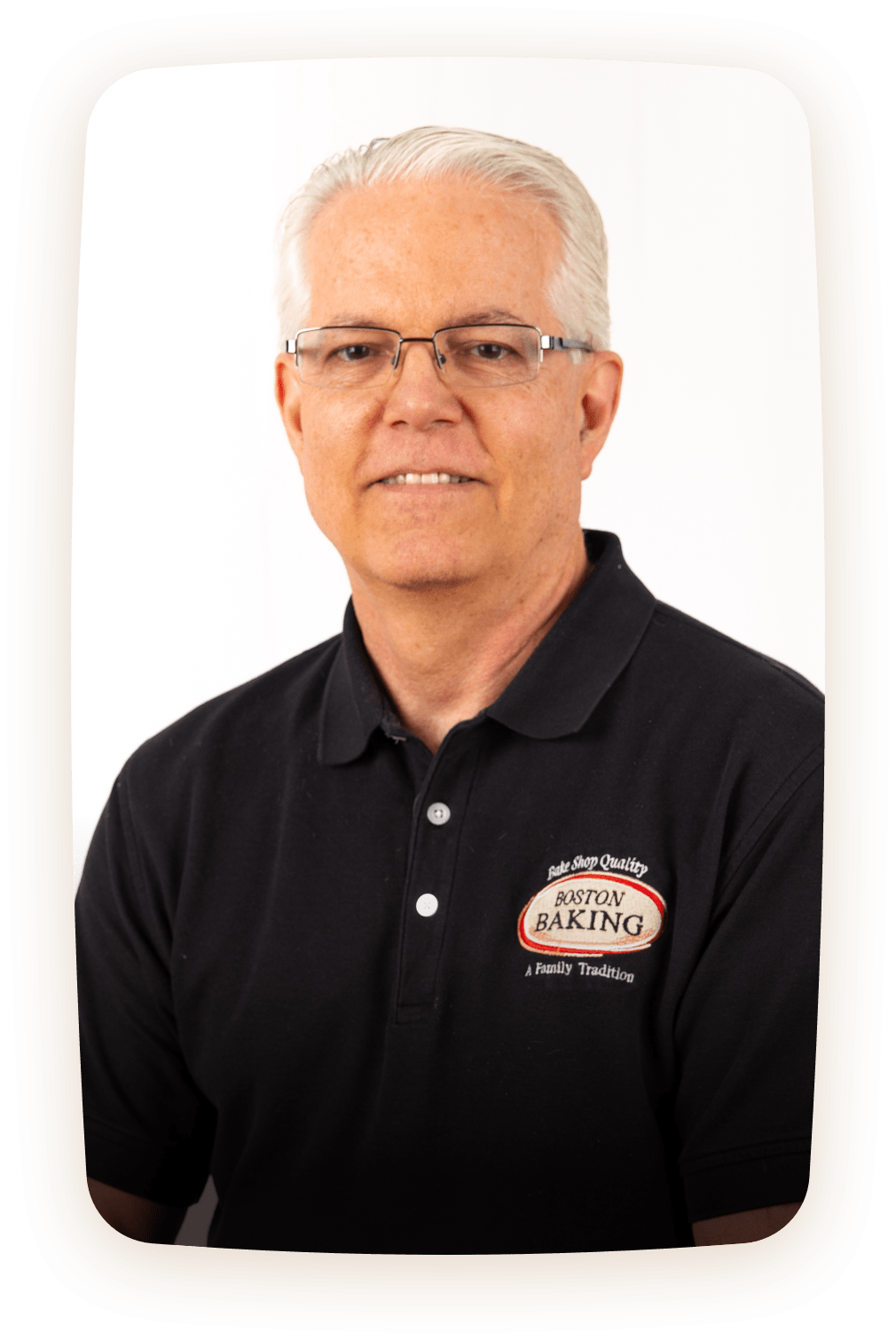 Elizabeth Ortiz
Marketing Specialist
Elizabeth's desire for perfection and innate vision have enabled her to convey the company's message in the food industry. Outside of work, she enjoys thrill-seeking adventures, which include jumping out of airplanes!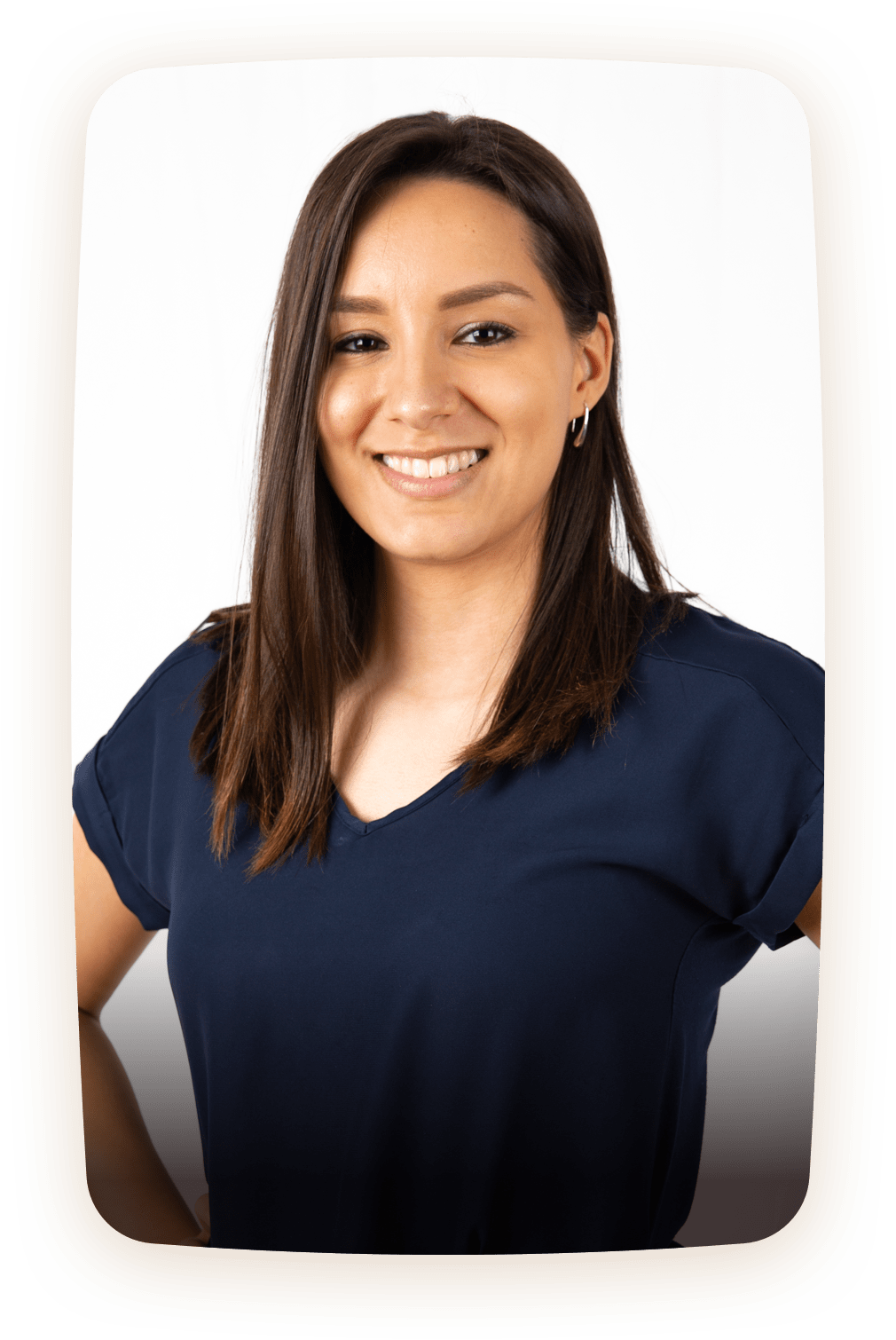 Jodi Boschetto
Operational Excellence Coordinator
From order entry to logistics, Jodi keeps the office running smoothly. She makes sure all incoming and outgoing processes don't skip a beat, which keeps us organized and our customers happy.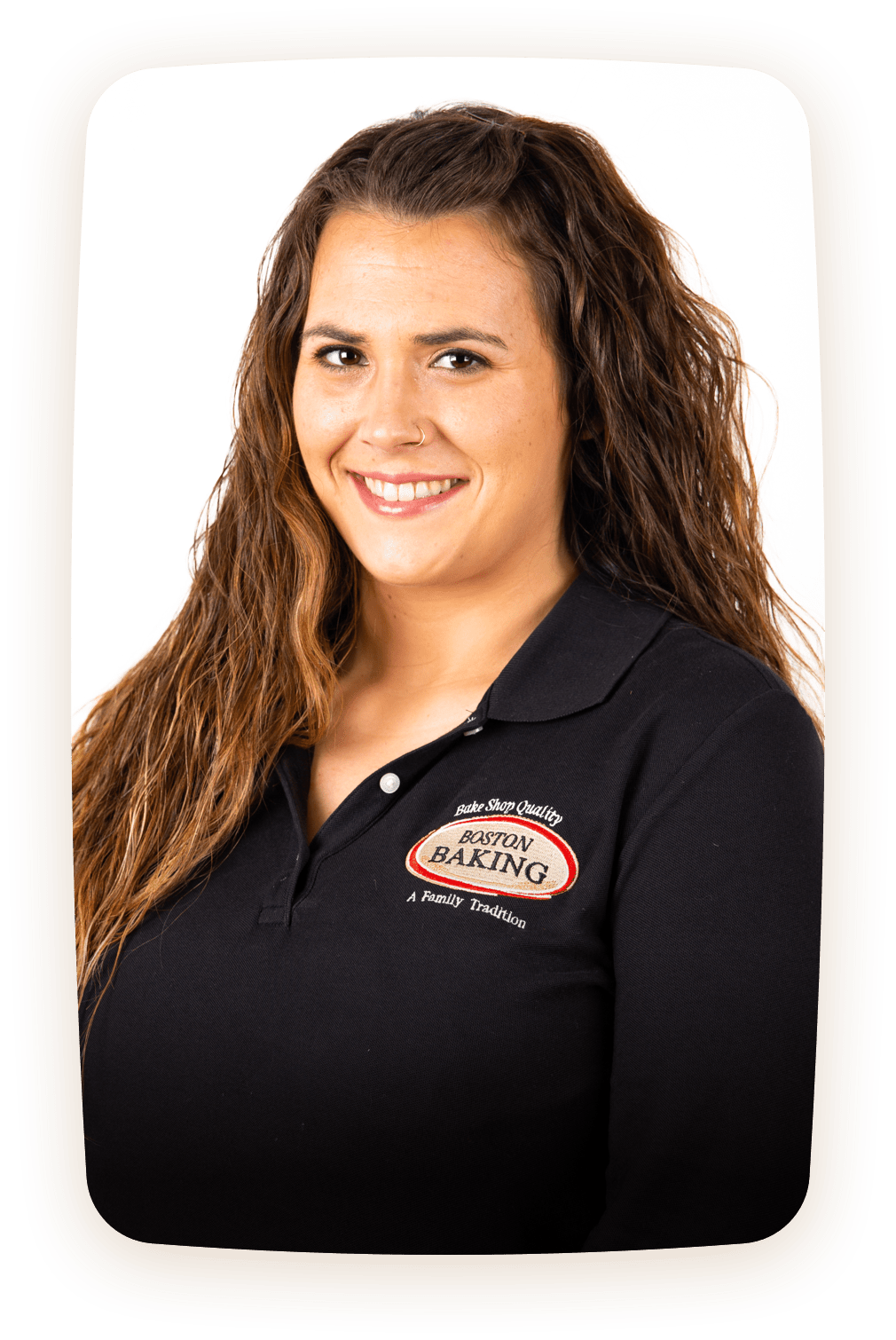 John Fisher
Process Improvement / R&D Manager
Most days you can find John whipping up one of his delectable treats in his test kitchen. When he's not bringing a customer's new product to life, John's busy improving our production processes.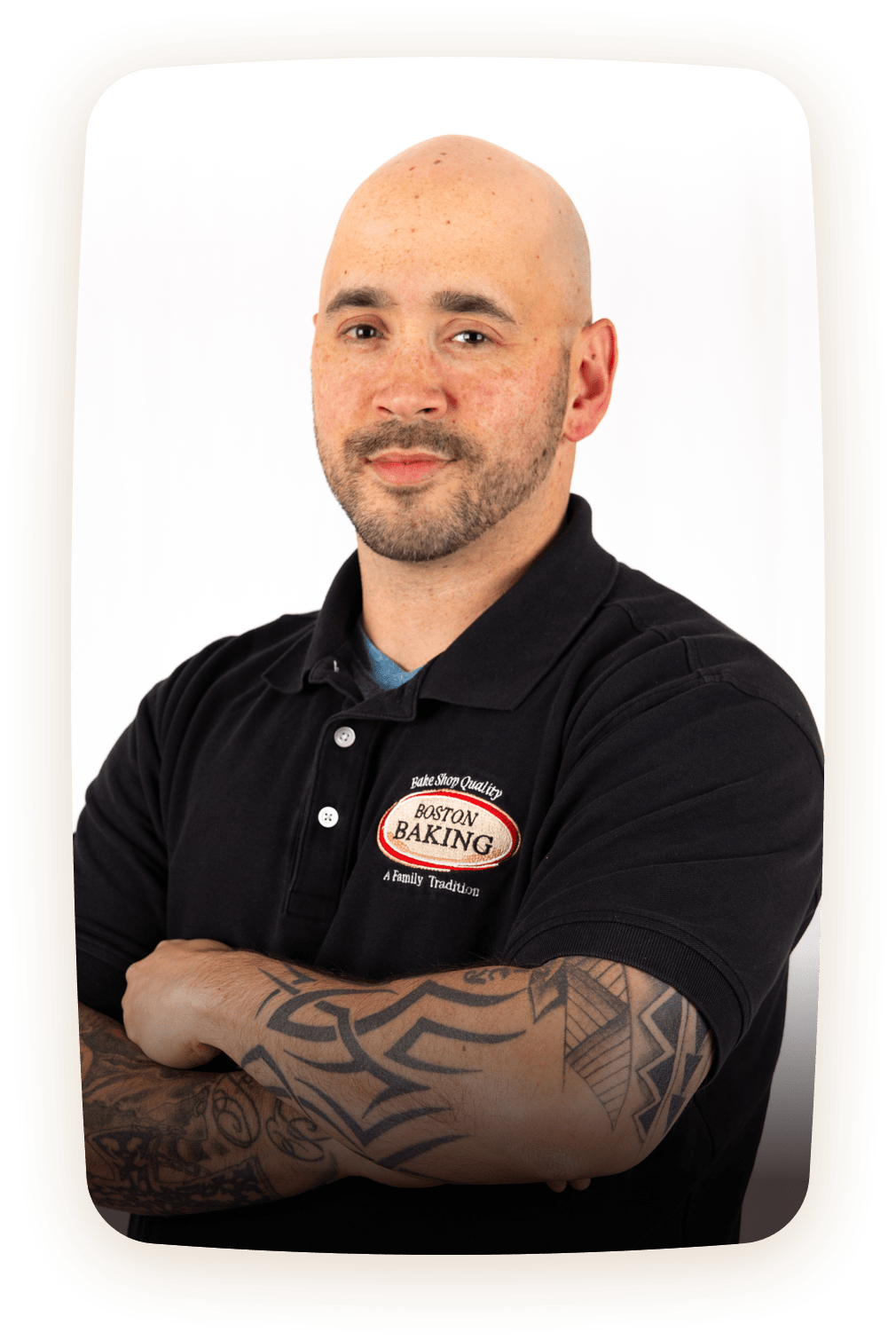 Virginia M. Fraga
Operational Excellence Manager
Virginia's years of experience in operational management have helped systematize Boston Baking. When Virginia is not typing up bullet points, she loves spending time with her two kids and husband.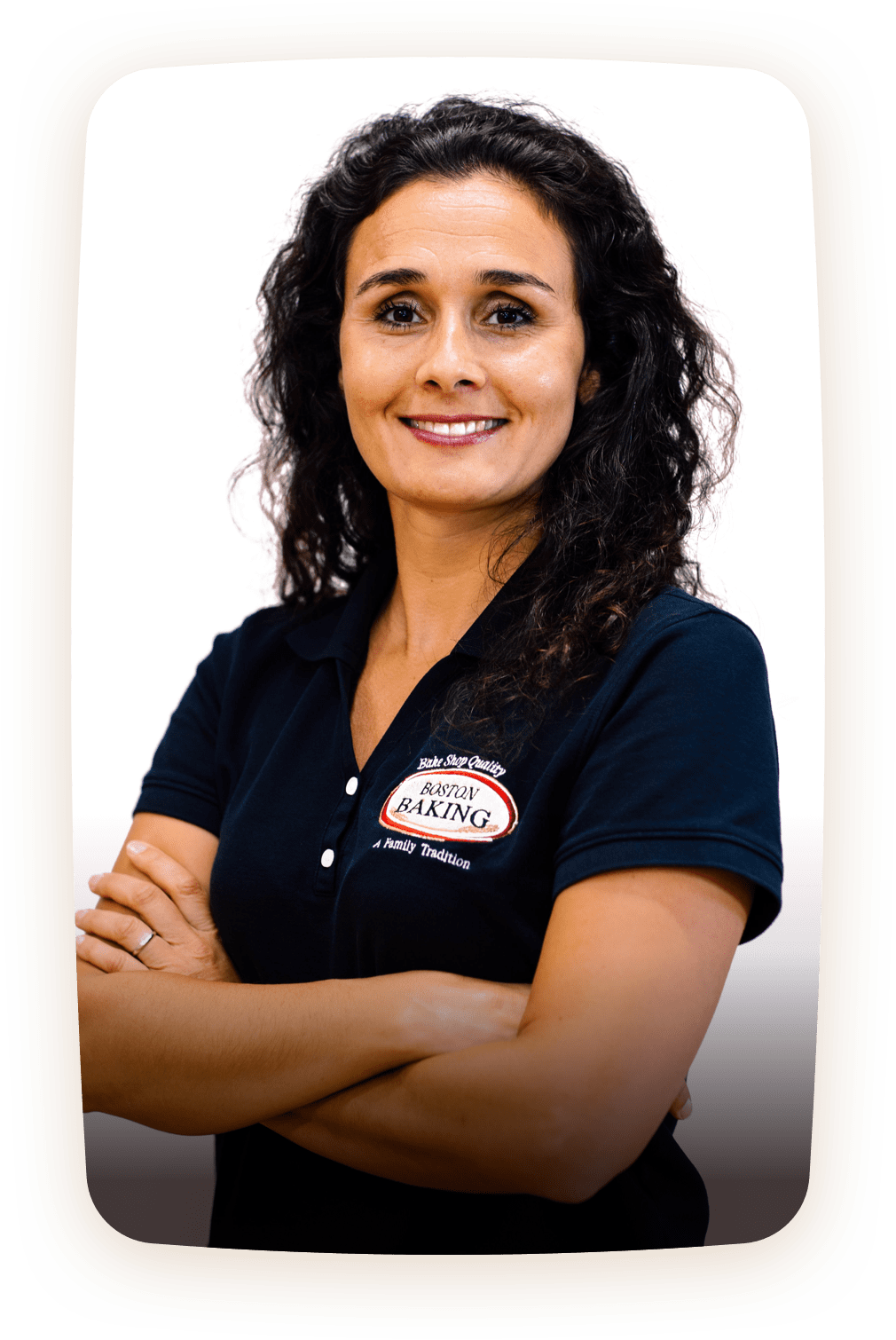 David S. George
Maintenance Technician
David began his journey in the baking industry over 30 years ago and was mentored by his grandfather, an expert machinist for 11 years. Here, David continues to nurture his skills making sure Boston Baking always remains running at peak efficiency.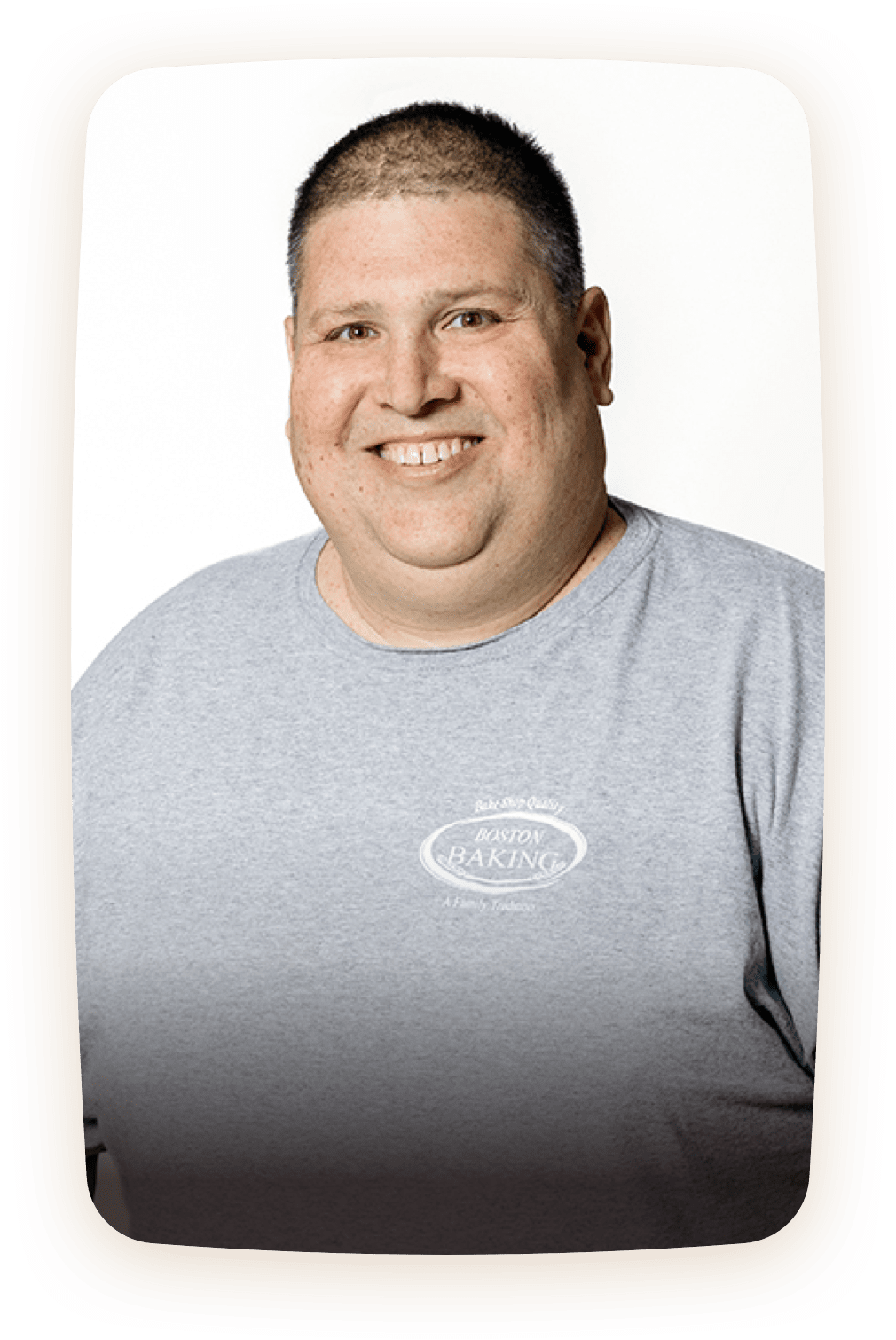 Axel Valentin
Human Resources Manager
Axel brings years of experience in Human Resources and Management. He is in charge of recruitment, internal communications, team members training, and more. When Axel is not taking care of the team members, he loves spending time with his family.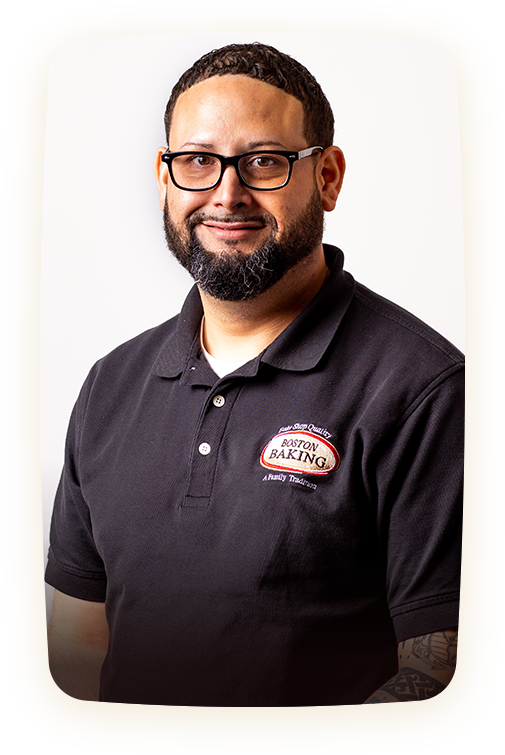 Mathew Barnes
Food Safety Administrator
Mathew is a level-headed thinker. Whether it's on-time inspections, quality and food safety consulting, or supporting other departments, he does what's needed. Outside of work, he enjoys working on D&D campaigns to play with his wife and daughter.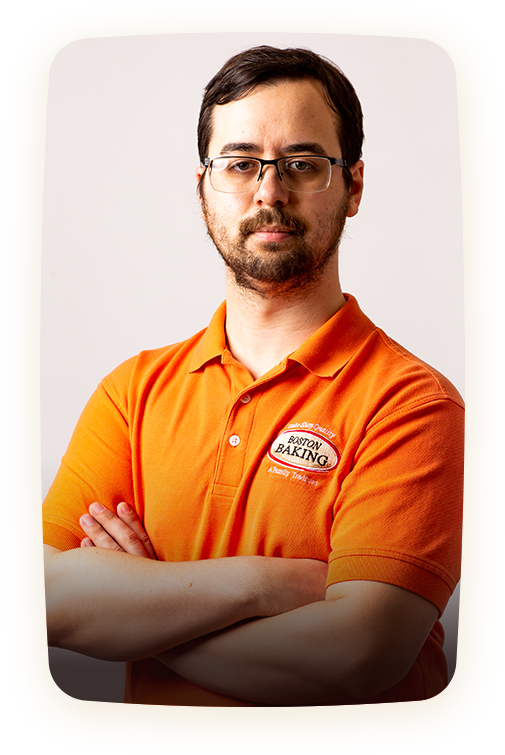 Berthony Joinville
Office Administrator
Berthony grew up in the greater Boston area and brings 10 years in Human Resources/Admin experience. Fluent in several languages, a diverse cultural background, and a degree in communications, Berthony excels at providing office support to the team.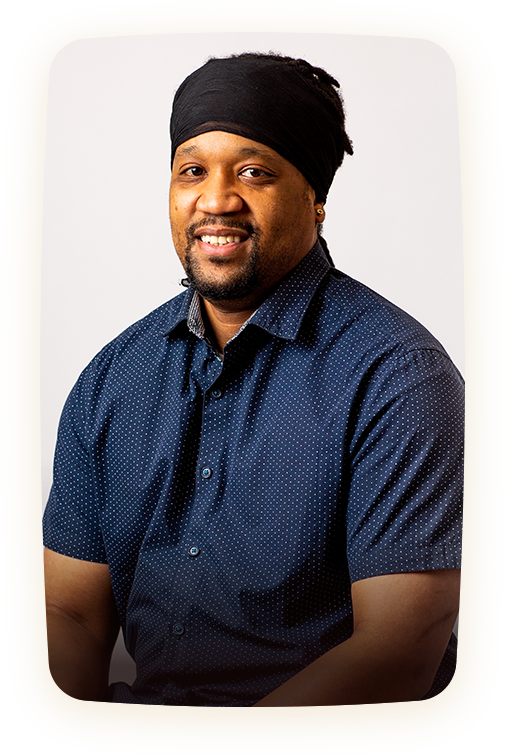 Partner with us to complete your program!
Contact us to learn more about how we can help you reduce your labor, create operational efficiencies, source consistently quality products, and more!
contact us today

→