Our
History
From 1895 to Present Day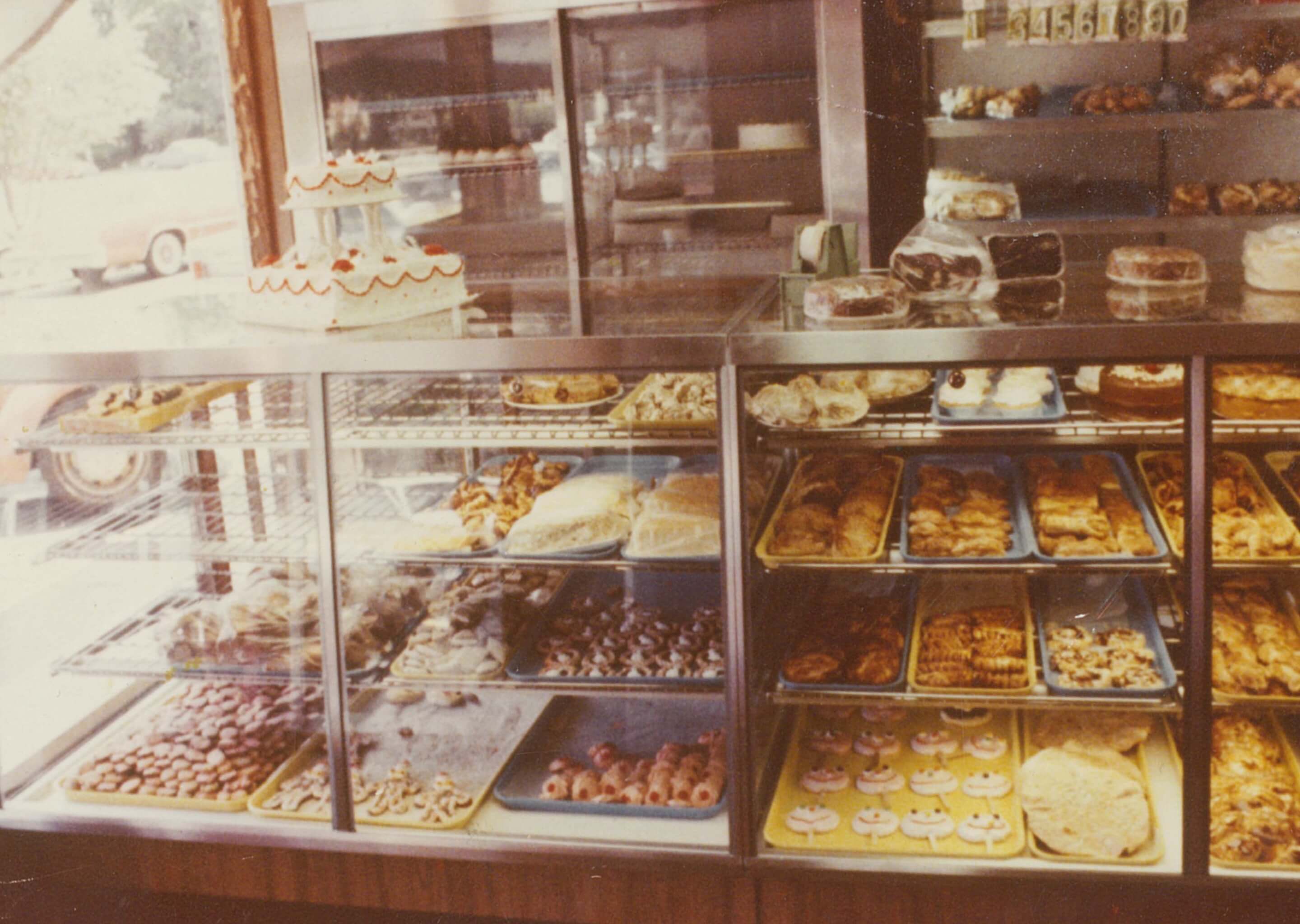 1st generation Andrew Boschetto,
started A. Boschetto Bakery in the
North End. They sold mainly bread,
pizza dough, and cookies. Fun Fact: He
came from a long line of bakers from
his mother's side of the family in Italy.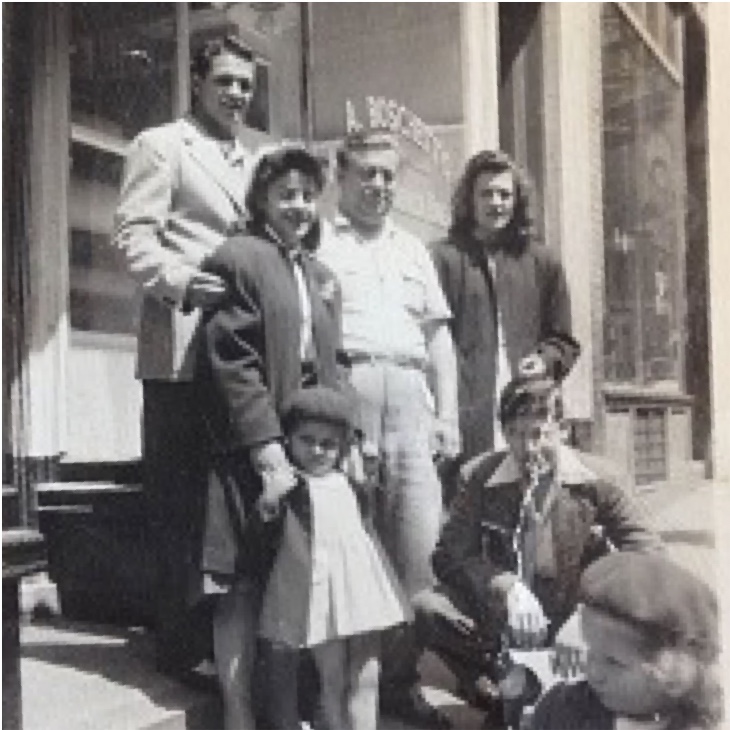 2nd generation Andrew Boschetto Jr.
opened A. Boschetto Bakery in
Roslindale. He continued the family
legacy and sold all sorts of American
and Italian pastries such as cannoli,
Italian cream cakes, muffins, bread, rum
cakes, and their most popular, whipped
cream cakes.
On the day of the Blizzard of 78, Bob
(3rd generation) purchased his first
bakery: Ellen's Bakery which was a
mere 1,000 sq. ft. This was also the
family's first Kosher bakery.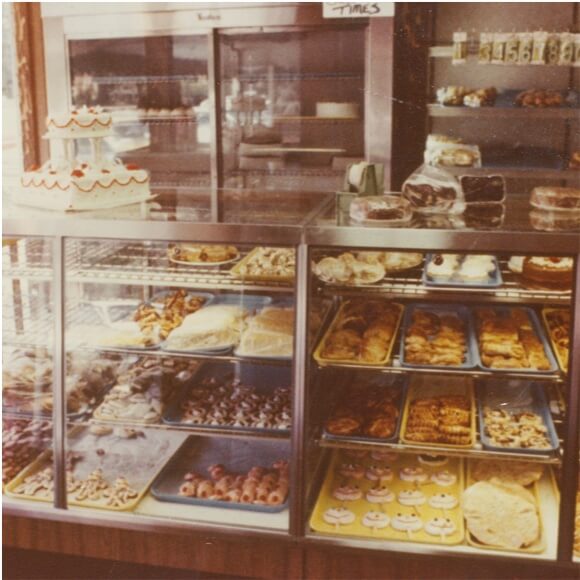 Ellen's Bakery hired their first salesman
launching a wholesale extension of the
company under the name R. Boschetto
Wholesale Bakery. Under the
wholesale brand, they began selling
danish, muffins, croissants, cookies,
cakes and more to the Boston area hotels.
R. Boschetto Wholesale Bakery opened
its own facility at 2 McCraw Street in
Roslindale. (5,000 sq. ft.) Given the
success of the wholesale business,
Ellen's Bakery sold a year later. (1986)
As a result of the increased bagel trend
at the time, (in addition to R. Boschetto
Wholesale Bakery) Bob opened Boston
Bagel in Framingham, MA –
a wholesale Bagel company.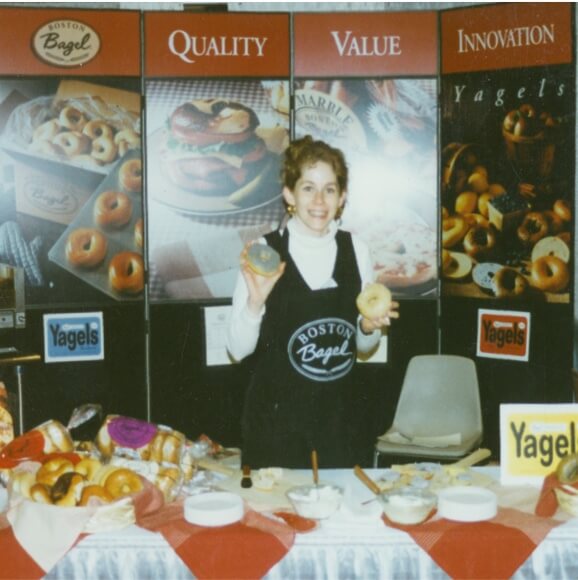 After much consideration, Bob decided
to focus on bagels only and sold R.
Boschetto Wholesale Bakery.
Moved Boston Bagel into Quincy
expanding from 5,000 sq. ft space to
15,000 sq. ft.
Kristen (4th generation) joined her father as the head of sales.
Boston Bagel was changed to Boston
Baking in order to diversify their
product lines. Ownership was also
transferred to Julee Robey-Boschetto
and 4th generation, Kristen Boschetto
making it a women owned business.
First product line was Irish Soda bread.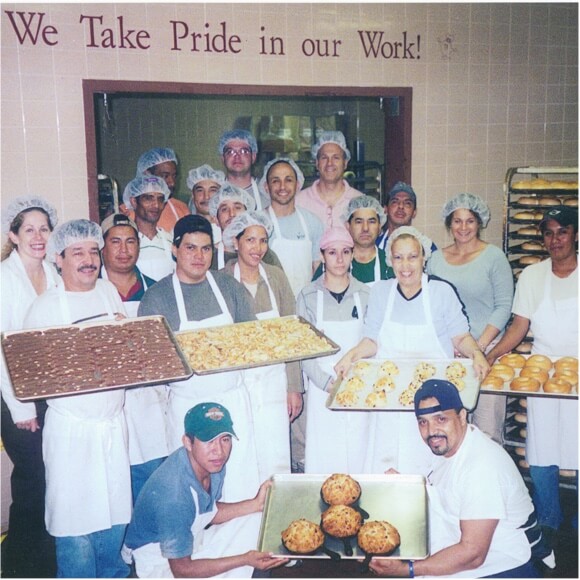 Boston Baking was approached by a
company that wanted to partner with a
bakery that would help produce their
quiche. Learning about the opportunity
in the market for pie shells for all types
of pastries and foods, Boston Baking
started making pie components. Pie
shells are a major part of the business
today.

It was also this year when Boston
Baking first started providing
Production Partnering services with
their first account being a national
brand. To this day, they are still one of
Boston Baking's greatest partners.
Boston Baking moved from Quincy to
Hyde Park (21,795 sq. ft.) increasing
production space by about 5,000 sq. ft.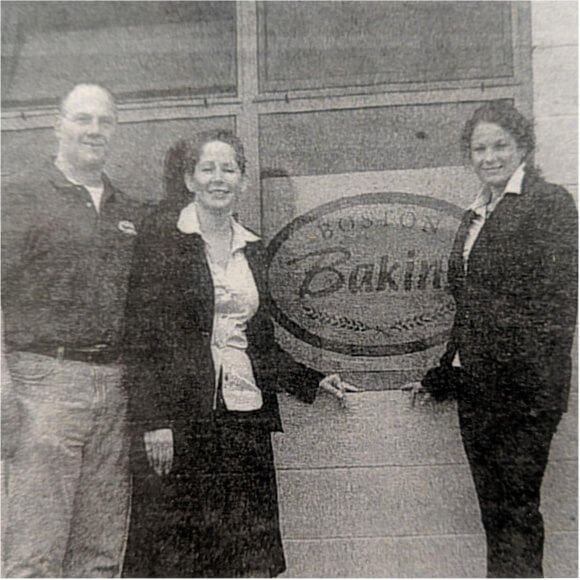 As part of their growth strategy, Boston
Baking acquired Babies Chip (a snack
food company) and changed the
product line name to Boston Baking.
This launched them into individual
wrapped products which allowed them
to tap into new markets such as
convenience stores.
With the continual expansion and
diversification of their product lines
came a need for more production
space. Boston Baking therefore
expanded from 22,000 sq. ft to 38,000
sq. ft.
Boston Baking added more office
space and expands to 40,000 sq. ft.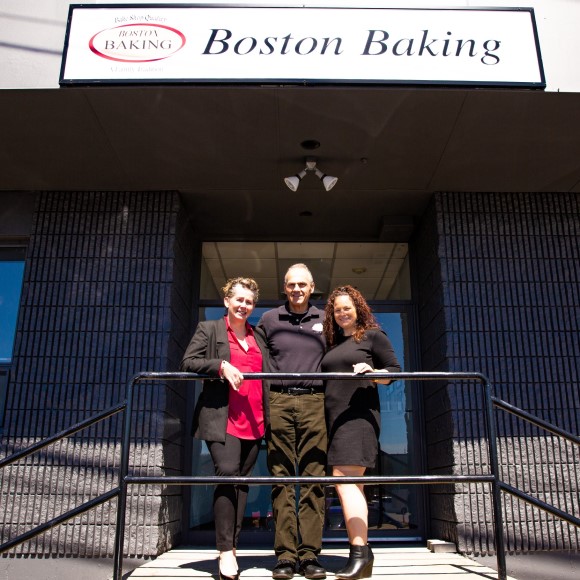 Partner with us to complete your program!
Contact us to learn more about how we can help you reduce your labor, create operational efficiencies, source consistent quality products, and more!
contact us today

→