We're on
a Mission
Driven by Quality & Innovation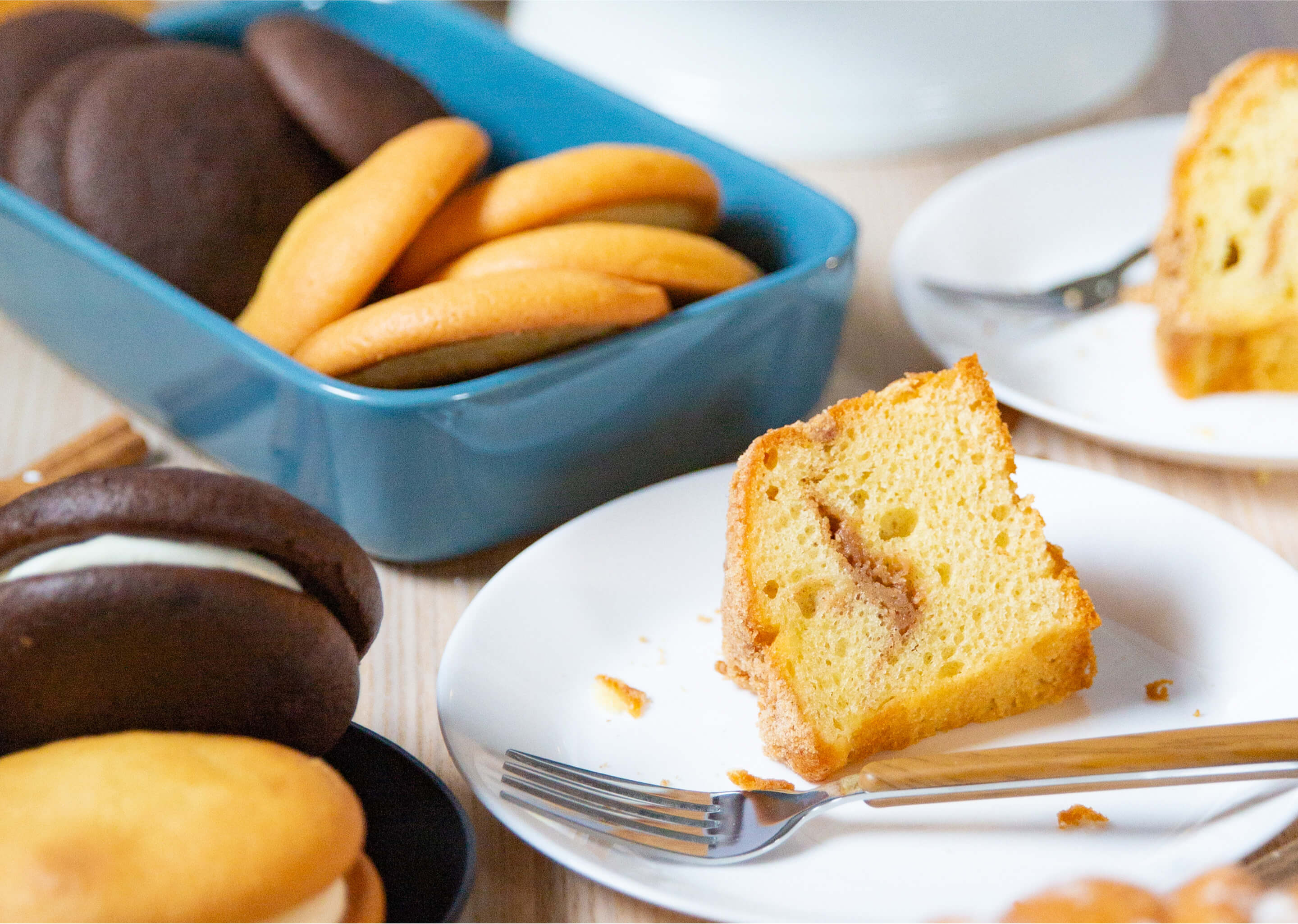 Four Generations of Baking
We exist to make everyday life more pleasurable!
Our Vision
Here at Boston Baking we are a growing company built on four generations of family values driven by quality and innovation. We continually work towards bringing excitement to the market so that our customers can actively seek us to develop solutions supporting their success. We strive to be active partners in our community and to be recognized as a great place to work. We foster this environment by making sure our employees feel respected and that we care about them. Lastly, in pursuit of excellence, we will continue to enforce the programs in place that keep our facility clean, crisp, safe, efficient and properly maintained.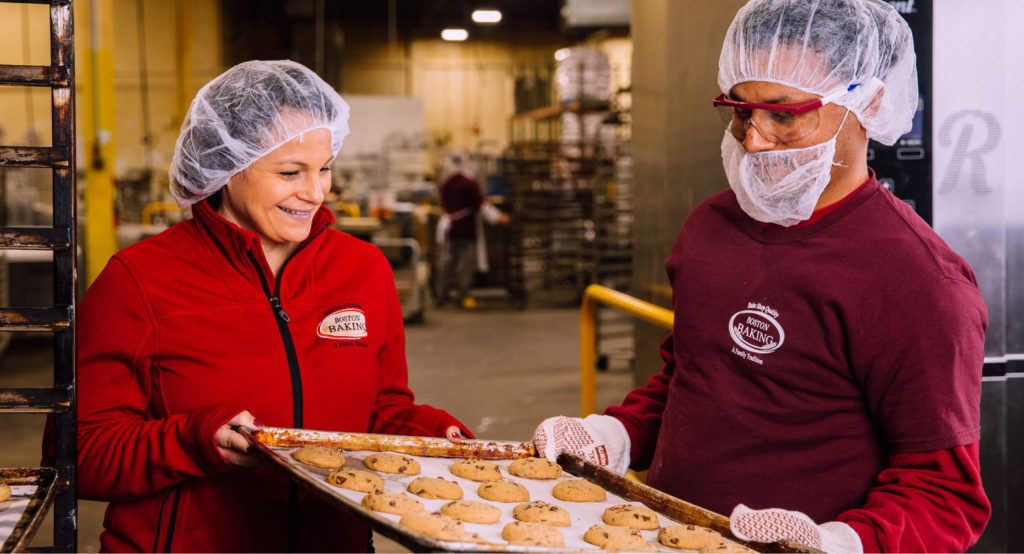 Our Values
In this team setting, honesty is
paramount to the success and growth
of our company. We define honesty as
being truthful to each other at all times;
having a strong sense of integrity (moral and ethical standards) within
and outside of Boston Baking.
We require mutual respect not only
among our employees but also
everyone we come in contact with
throughout every phase of our
business. We admire our differences
and foster friendly behavior. From our
team members to our customers and
vendors, we expect everyone to be considerate of each other's time and property.
At the core of our operation is the
continuous efforts to achieve
excellence. We work together to
always give our best while
striving to continuously learn and
improve. We apply all of our efforts
from the moment we receive an order
to the moment a product is shipped.
This ensures not only our success but
the success of our customers.
We define teamwork as working
together to achieve a common goal in the most effective and efficient way. As a team we are all always willing to help one another; working cohesively to provide our customers quality services and products.
None of the values above can be
achieved without the desire to achieve
everything Boston Baking stands and
strives for. It is in the everyday activities such as being kind to one another and being sensitive to each others' feelings, cultures, and beliefs that we achieve the overall culture of Boston Baking.
Partner with us to complete your program!
Contact us to learn more about how we can help you reduce your labor, create operational efficiencies, source consistently quality products, and more!
contact us today

→